Orange County is home to two kinds of rats, the Norway rat, and the roof rat. While the Norway rat is notable for its excellent swimming skills, the roof rat rules the game when it comes to climbing. If you stay around Rancho Mission Viejo and you have a plan for Rancho Mission Viejo pest control, then roof rats may be one of your targets.
A unique characteristic about rodents is they breed and spread very rapidly, making it challenging to control them. But with an effective environmentally friendly pest control in OC, you can curb their spread and secure your environment from infestation. Let's consider some of the risks associated with roof rats and the best way to handle roof rats control in Orange County.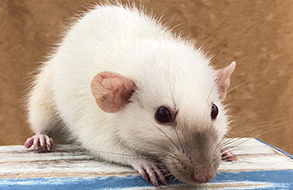 What Are The Risks Associated With Roof Rats in Orange County?
Rats are generally hazardous pests. Roof rats can be disturbing because of their ability to reproduce fast, and they can live in holes and up the roof. Some of the major risks associated with roof rats are as follows.
-> They infect people with dangerous diseases such as rat-bite fever, salmonellosis, hantavirus, etc.
->They contaminate food items and utensils with direct contact.
->While they move around, they shed fur containing pathogens. These pathogens are also found in urine and droppings.
->Roof rat cause allergic reactions for residents.
->Rat poison can also harm or even kill humans, making roof rat control in Orange County a risky activity.
How To Implement an Environmentally Friendly Pest Control in OC For Root Rats
Considering the risks of health and environmental hazards that roof rats have, it is wise to get a pest control plan if you live around Rancho Mission Viejo. Don't wait for an infestation. You can set up prevention.
Roof rats can hide anywhere in the house; in small holes, room corners, kitchen cabinets, etc. And because rat poisons are also harmful to humans and pets, you need to ensure you set up environmentally friendly pest control in OC.
Environmentally-friendly pest control helps you ensure that both you and your environment are safe by following roof rat control best practices. You might not be able to effectively do this on your own. So, it is best to hire the services of a top-quality pest control company and in Orange County, Malang Pest Control is the best choice for you.
Conclusion
Now that you understand the risks associated with roof rats, taking commensurate pest control actions against them is the most reasonable thing to do. You can contact Malang Pest Control to be sure your roof rat control in Orange County is handled professionally.