Ants are a major nuisance for the homeowners in Orange County, CA. No matter which type of ant you find in your house, they are annoying and harmful. They can enter your home through tiny holes in the walls and the foundation. Once inside, they can contaminate food and damage the property. 
Ant control is essential as soon as you spot the signs of ant infestation. However, getting rid of black ants in your house or office in Irvine by yourself is not easy because a handful of ants can quickly turn into an army in no time.
If you have just found a steady stream of ants marching across your kitchen countertop, don't delay and call the pros at Malang Pest Control.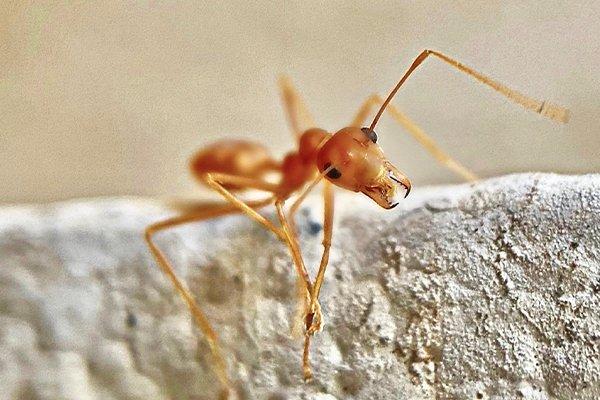 Great Reasons to Choose Malang Pest Control
– Customized Plans
At Malang Pest Control, we believe that getting rid of ants shouldn't be stressful. That's why we offer flexible options to homeowners seeking ant control. We offer one-time services, quarterly recurring services, and annual services as per our customers' needs and budgets.
– Warranty
We understand that you invest your hard-earned money in ant control services. That's why our services come with a warranty, no matter which ant control service you choose. This means if you find ants in your home after the treatment, we will re-perform the treatment without any additional charges.
– Vast Experience
Pest control technicians at Malang Pest Control have vast experience dealing with various ants species. They know the ideal temperature and surroundings required for ants to thrive. It helps them quickly identify the species and provides an effective ant infestation solution.
– Effectiveness
Ants usually have strong jaws that help them chew solid wood easily. Besides, they can also create uneven patches and even holes in the foundation, weakening your home's structural integrity. Our professional pest control agents use robust ant control solutions and bug spray in Irvine that help them eliminate ants more effectively. 
Trust Malang Pest Control for your Ant Control Needs
At Malang Pest Control, we incorporate innovative, eco-friendly solutions for the effective elimination of ants in your home. Our environment-friendly pest control in Orange County (OC), is specifically designed to tackle all the major ant species such as Argentine, Pharaoh, sugar, odorous, ghost, crazy, and fire ants.
Contact us today to make these pesky ants leave your home in Irvine, Tustin, Santa Ana, and other parts of Orange County.